Welcome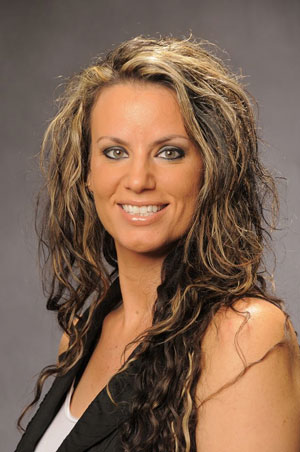 Do you feel stuck in the limitations of the 'real world' when you know in your heart you are an unlimited soul?
Would you like clarity, the kind of clarity that comes from the beyond, from the Spiritual Realm? I can help!
Sometimes when you're in the throws of modern living, the messages from the beyond can become drowned out, unclear, or too quiet to hear. But you know that the answers to your prayers are right there, you just can't access them.
Sometimes it feels like what you truly desire, a loyal, loving partner and a happy thriving family, a successful career that brings you financial freedom, vibrant health both emotionally and physically, and the ability to powerfully live your purpose, are just out of reach.
8 types of Psychic Readings Available: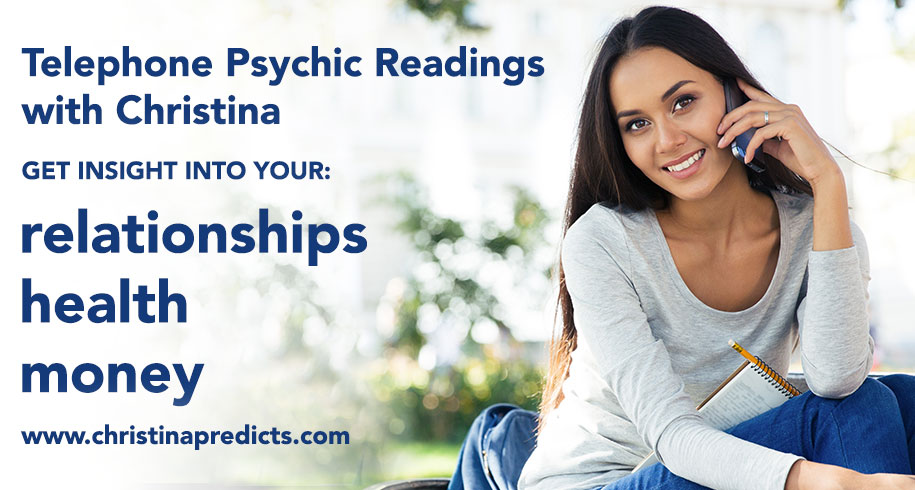 Psychic Readings - Book Now:
With my standard Psychic Readings, we meet by phone and the messages about your past, present and future come pouring into me from the beyond. You may ask questions or get a general reading. If you are ready, book now!
$200 for a 1-hour consultation
$100 for 30 minute consultation
To see the other types of Psychic Readings available, click here.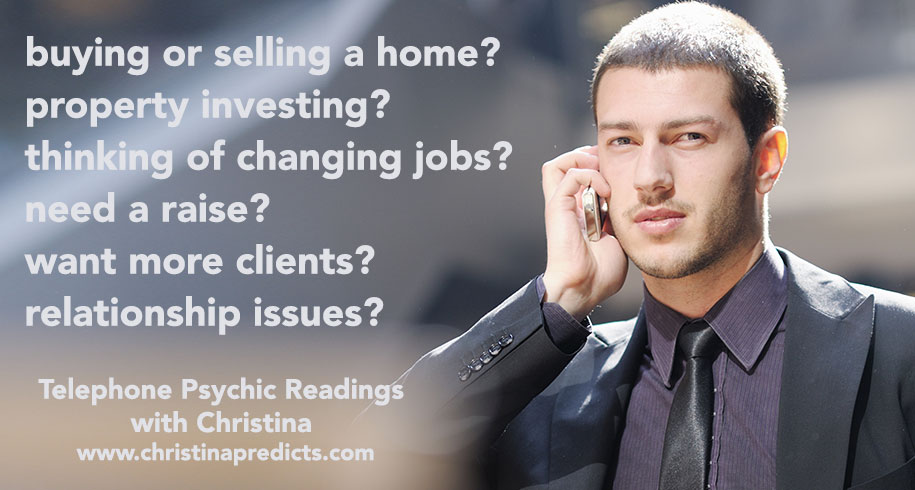 "We have been trying for over 5 years to get pregnant and nothing has worked. We took her advice, booked a series of sessions and I am due next month for my second child."
Psychic Readings
I have a selection of psychic readings designed to assist you to gain the kind of clarity that comes from the beyond. I have an uncanny ability to see the invisible influences in your life whether you live right around the corner or across the world.
Find out more...
I want to help you uncover what invisible factors are thwarting your progress so you can see the situation clearly, shift the energy, and draw what you desire into you.
Who gets a Psychic Reading?
People from all walks of life get psychic readings.
If you have money, relationship or health issues, Christina can help gain clarity and understanding which will assist you to achieve your personal goals.
"I have read with Christina for over 10 years. I am blown away at her accuracy."
Which type of reading is for you?
Relationship issues?
A Psychic Reading is for you!
Career Issues? Cash flow problems?
A Psychic Reading is for you!
Health & Physical issues?
A Medical Intuitive Reading is ideal for discovering the root cause of your physical problems.
Not sure what your issue is? Know there's a problem but can't find the source?
Quantum Energy Scan & Healing reading is for you!
Irrational blocks and/or consistent patterns in this lifetime that don't seem to diminish or change?
Past Life Regression Reading can discover the irrational blocks and patterns that come from your past lives.
Wondering what your destiny is? Wonder what's in your stars?
Astrology Reading can give you insights into any area of your life, based on your stars.
Trouble with your pet? Cat/Dog having issues you can't identify?
Pet Reading is for you!
Changing Jobs? Finding a better job? Need a raise?
A Psychic Reading is for you!
Learn from your sprit guides & find out what Angels are protecting you? =
Angel Reading is for you!
Life filled with conflict and disharmony? Need emotional freedom?
EFT Reading is for you!